BIG NEWS PEOPLE!
We finally got what some have called impossible. QuinRose is giving us a chance. They have now released an English version of Heart no Kuni no Alice available for mobile devices! The prologue and the first episode for each character is free, and each character costs USD$7 (or USD$5 for the unvoiced version). You can get the
Android version here
, or the
iPhone version here
.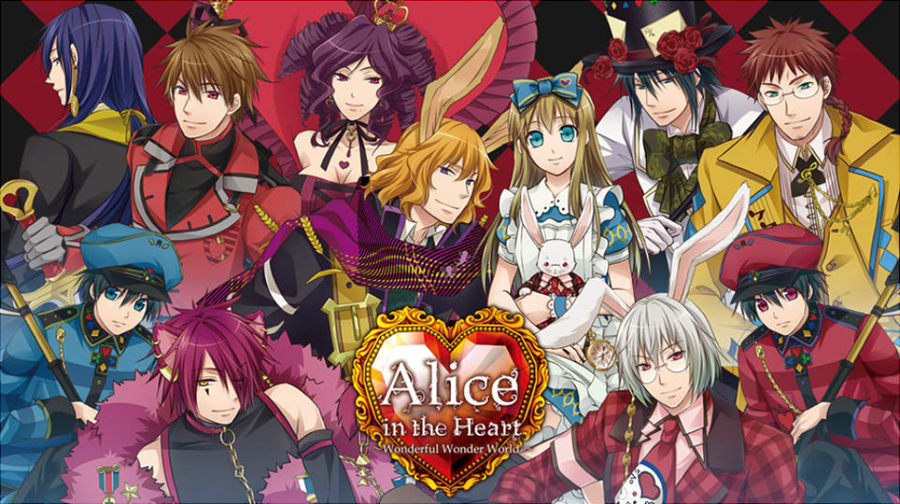 Alice in the Heart ~Wonderful Wonder World~
(ハートの国のアリス ~Wonderful Wonder World~ / Heart no Kuni no Alice, Alice in the Country of Hearts)
Release dates
Japanese PSP version: July 30th, 2009
English iPhone/Android version: August 8th, 2014
Summary
"Alice Liddell is a realistic but insecure girl who feels overshadowed by her sister's beauty and grace. During one of their outings, Alice's sister goes to get a deck of cards for a game while Alice falls asleep.
Soon, Alice finds herself in the Country of Hearts, a strange place full of danger. She soon learns that the only way she might be able to return to her world is to interact and spend time with the people who inhabit Wonderland. How will Alice fare? Will she find a way back to her own world?"(
Source
/
Source
)
Samples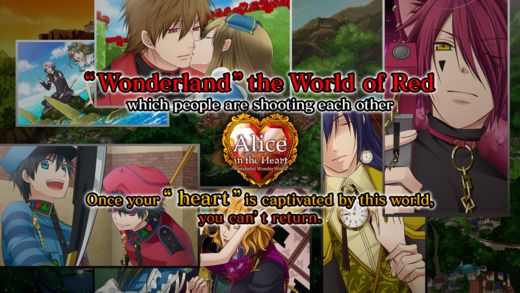 ((Original info came from this
source
.))
Current Mood:
ecstatic